Our lead candidate, NEO-201, specifically binds to, and kills cells expressing the truncated Core-1 O-glycan.  We have proven its mechanism of action in preclinical and patient studies, have a companion biomarker, and have secured significant IP protection.
Tumor cells are characterized by the expression of truncated O- glycans, such as Tn antigen and T antigen, on the cell surface. These O-glycans are expressed by multiple tumor types, especially those of epithelial origin such as breast cancers, ovarian cancers, gastric cancers, colon cancers, as well as hematological malignancies.
Truncated O-glycans are associated with tumor progression and their presence is strongly correlated to poor prognosis.  Of the hundreds of O-glycans analyzed for the binding with NEO-201, PB has determined that NEO-201 specifically binds to the truncated Core-1 T antigen and specifically kills cells that express this target.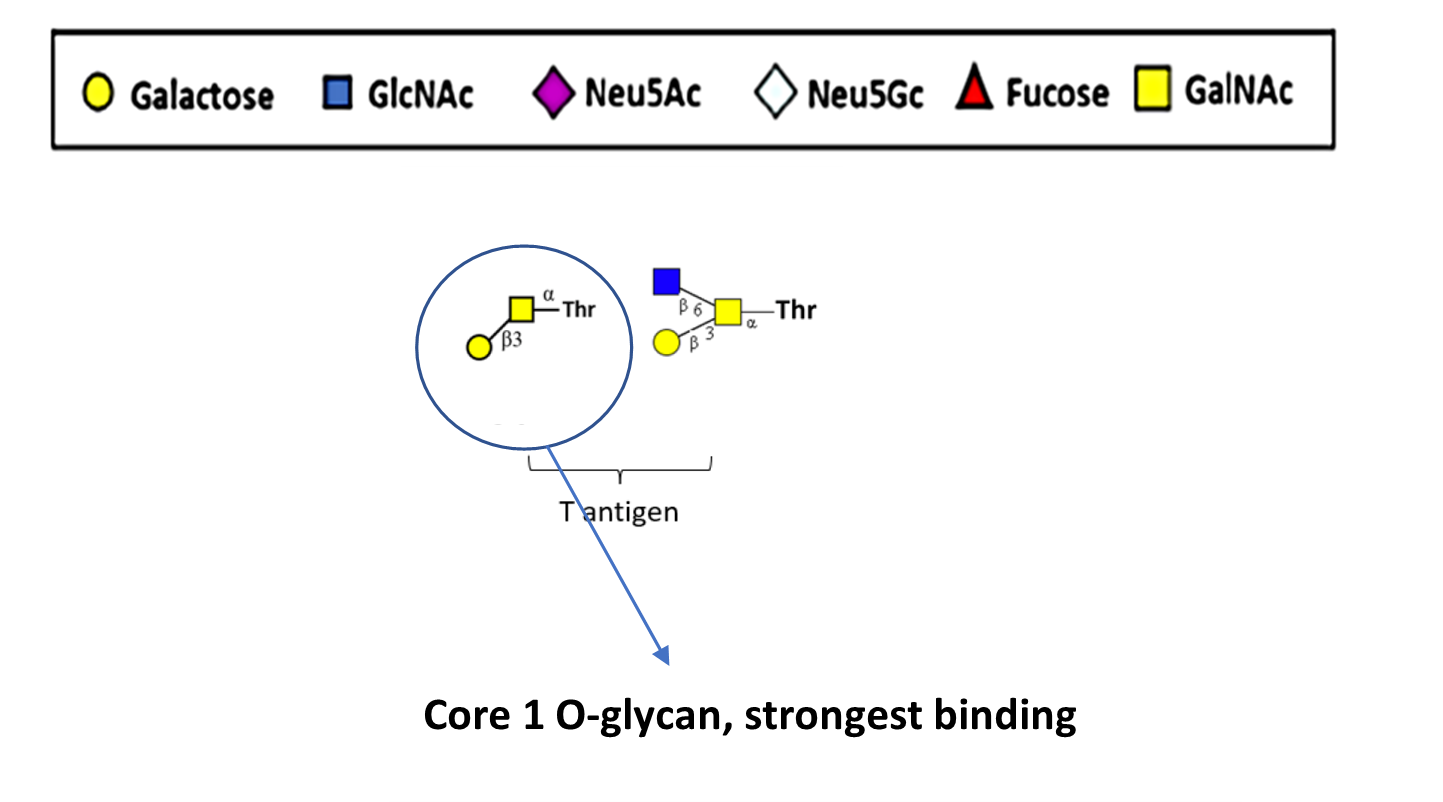 We have completed a first-in-human study with NEO-201 in patients with chemotherapy-refractory tumors including colorectal, pancreatic, non-small cell lung cancer (NSCLC), breast cancer, as well as mucinous ovarian cancer at the National Cancer Institute (NCI). An ongoing Phase 2 study at the NCI in combination with Pembrolizumab is currently treating patients in the checkpoint inhibitor-refractory metastatic setting with Head and Neck Squamous Cell Carcinoma (HNSCC), NSCLC, endometrial cancer, and cervical cancer. Additional preclinical studies are ongoing in the laboratory looking at combination therapies in other disease states.
Our second clinical stage monoclonal antibody is referred to as Ensituximab or NPC-1C (NEO-102). It recognizes a particular epitope of tumor specific antigens (TSAs) from pancreatic/colorectal adenocarcinoma. The company has completed and published a Phase 2 clinical trial with NEO-102 treating patients with advanced metastatic colorectal cancer. Based on minimal side effects observed in patients using Ensituximab (target is found on tumor, not healthy tissue) we have modified the original NEO-102 antibody to have higher affinity (NEO-102m) to the tumor and are in the process of creating an antibody drug conjugate (ADC) for use in pancreatic and colorectal cancer.
Utilizing a unique discovery platform of cancer vaccines, based on decades of basic research by a distinguished lead pioneer in immunotherapy, Precision Biologics has developed a pipeline of novel monoclonal antibodies (mAbs) for numerous types of cancer.