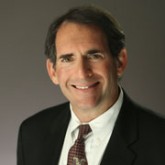 Philip M. Arlen, MD
Chief Executive Officer, Chief Medical Officer
Dr. Arlen is the company's President, CEO and Chief Medical Officer. Prior to joining Precision Biologics, Inc., he served as President, CEO, and Chief Medical Officer at Neogenix Oncology, Inc. Dr. Arlen spent 11 years at the National Cancer Institute, USA, most recently as the Director of the Clinical Research Group for the Laboratory of Tumor Immunology and Oncology. At the NCI, Dr. Arlen focused on the development of a programmatic approach to vaccine clinical trials conducted at the NCI as well as at numerous other Cancer Centers throughout the U.S. During his tenure at the NCI, Dr. Arlen was the Principal Investigator and/or Associate Investigator on numerous clinical trials involving the use of cancer vaccines and other immunostimulatory molecules.
Dr. Arlen remains on the clinical staff at both the NCI Clinical Center as well as the Walter Reed National Military Medical Center. He has authored or co-authored over 100 peer reviewed manuscripts in internationally known scientific and medical journals. Dr. Arlen received an NIH Award of Merit for major contributions to the field of cancer immunotherapy in 2003. He is a board certified medical oncologist and received his BA from Emory University and his MD from Medical College of Georgia, School of Medicine.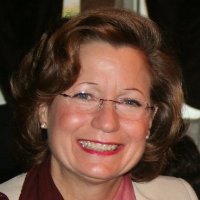 Sharon A. Mavroukakis, RN, MS
Head of Clinical Regulatory
Sharon Mavroukakis holds a BSN from the University of Delaware and an MS from the University of Maryland. With over 30 years of experience in the research environment of the National Institutes of Health, Ms Mavroukakis has extensive experience providing clinical and regulatory support to clinical trials adhering to federal, state and local regulations and guidances for human subjects research, including support for protocol and consent writing and management throughout the protocol life-cycle, IND development and management, monitoring and quality control. She has successfully submitted more than 50 IND and IDE applications to FDA (both CDER and CBER), and successfully submitted more than 15 applications to Office of Biotechnology Activities (OBA/RAC) and Institutional Biosafety Committees (IBC) for gene therapy clinical trials. Ms Mavroukakis has extensive experience in utilization and disposition of source documents, application of federal regulations (GCP, FDA, OHRP, OBA) and IRB guidelines, and implementation of data management requirements for clinical trials, including developing Case Report Forms and instructions, and monitoring IND single institution and multi-center clinical trials.

Al Tsang
Chief Scientific Officer